As CS News reported earlier, a new company—Response—founded by recent Cornell CS graduates Keivan Shahida, Kais Baillargeon, and Nolan Gray—is building a marketplace of verified medical suppliers so healthcare professionals around the world can safely purchase PPE [personal protective equipment] and other critical medical equipment. An already vital project when it launched a couple of years ago, the urgency of their corporate and technological efforts are even more pronounced in the time of COVID-19 when the efficient distribution of medical supplies has a significant impact on public health. Response has already delivered thousands of medical supplies to healthcare providers around the country.
And now, in the light of Response's tremendous success in recent months, Y Combinator—seed funder and tactical supporter of such long-ago and now successful start-ups as Airbnb, Coinbase, Doordash, Dropbox, Instacart, and many more—has welcomed the company into its fold. As Response founders told CS News: "With their support, we've been able to protect over 10,000 students and faculty at schools around the country since you and I last spoke."
As part of their corporate development at Y Combinator, "the Response team participated in YC's first ever fully-remote batch, culminating in Demo Day on August 24th where the team presented to over 1000 of the world's top investors." Here is the team at the Y Combinator office: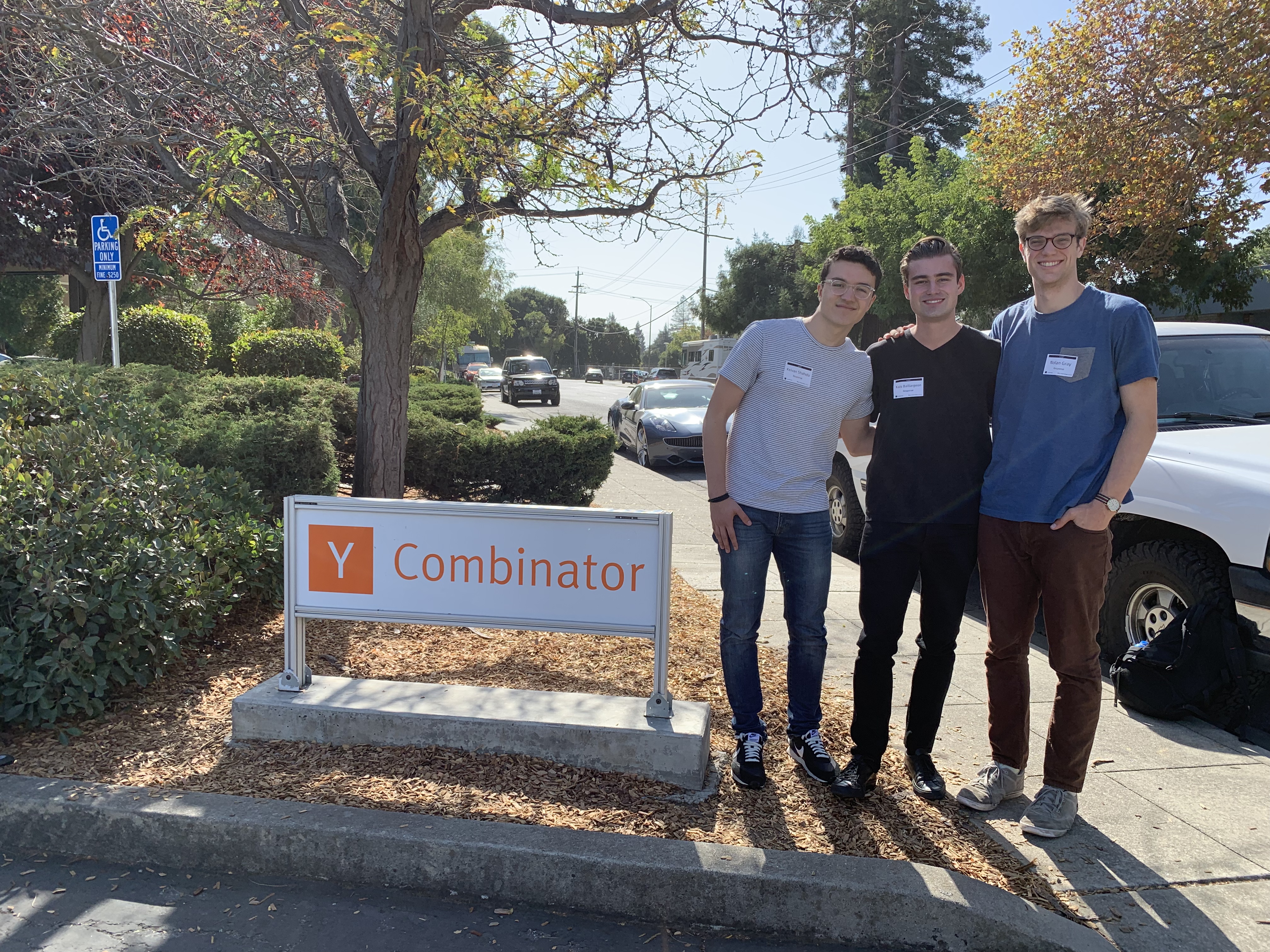 Left to right: Keivan Shahida (Engineering / CS '20), Kais Baillargeon (Engineering / ORIE '20), and Nolan Gray (Engineering / CS '20). Read about how Y Combinator supports its new ventures, such as Response.