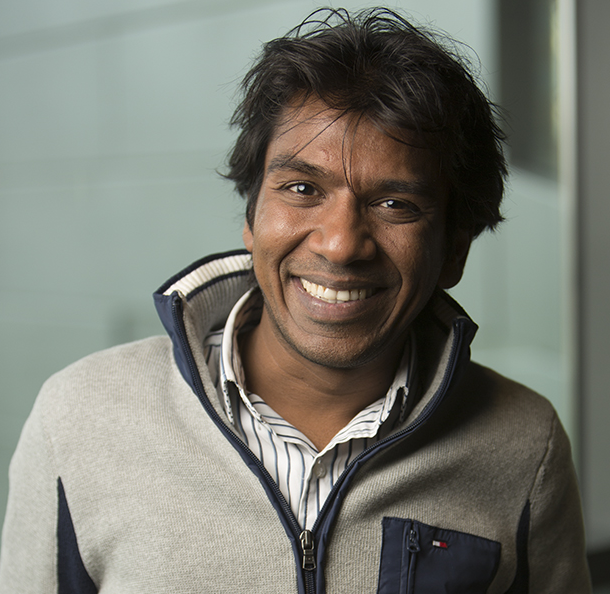 Associate Professor,
Department of Computer Science, Cornell University.
My research interests are in systems and networking. I am also interested in theoretical problems arising out of building practical systems. My research thus spans (and integrates) systems, networks, and theory.
ragarwal at cs cornell edu (please read this before sending me an email)
CV | Google scholar | Github | Short Bio
---
News
2023
Other recent-ish news

[2022] Congratulations to Qizhe Cai for winning 2022 Facebook/Meta PhD Fellowship!
[2021] James and Mary Tien Teaching Award, the highest teaching award in Cornell College of Engineering.
[2021] Sloan Research Fellowship!
[2021] NSF CAREER award!
[2021] $1M NSF award for work on Pancake!
[2020] Pancake wins Distinguished Paper award at Usenix Security'20!
[2019] Congratulations to Saksham Agarwal for winning 2019 Google PhD Fellowship!
[2018] Sincronia wins Best Student Paper award at SIGCOMM'18!
[2017] $3M NSF award for work on Resource Disaggregation!
Students
Alumni
Sujaya Maiyya (Postdoc, 2022)&nbsp → Assistant Professor, University of Waterloo
Mina Tahmasbi Arashloo (Postdoc, 2020-2022)&nbsp → Assistant Professor, University of Waterloo
Jaehyun Hwang (Postdoc, 2019-2021)&nbsp → Assistant Professor, Sungkyunkwan University
Anurag Khandelwal (Postdoc, 2019)&nbsp → Assistant Professor, Yale University
Katie Gioioso (MS, 2021)&nbsp → PhD student, Stanford
Current Projects
Few Past Projects
Here are some of the projects that I have worked on in the past:
Succinct, a distributed storage system that enables queries directly on compressed data.

Succinct [NSDI'15] for random access, substring search, and even regular expression matches directly on semi-structured data;
BlowFish [NSDI'16] that enables a smooth performance-storage tradeoff;
ZipG [SIGMOD'17] for graph queries directly on compressed graphs.

Open-sourced and deployed in the real-world.
Anteater and PathDump, systems for datacenter network data plane monitoring and debugging. Laid the foundation for research on network monitoring and debugging at the data plane. Open-sourced.
Approximate Distance Oracles and Compact Routing, that introduced new data structures, algorithms and techniques for approximate distance queries on graphs. This project led to the first improvement over several classical decade-old theory results.
Teaching
Professional Activities