The ACM Digital Library got a redesign lately that adds a bunch of crud obscuring the content. I made this bookmarklet to help:
Drag that thing right there to your bookmarks bar, then click it when you're on a DL page to turn this:
Into this: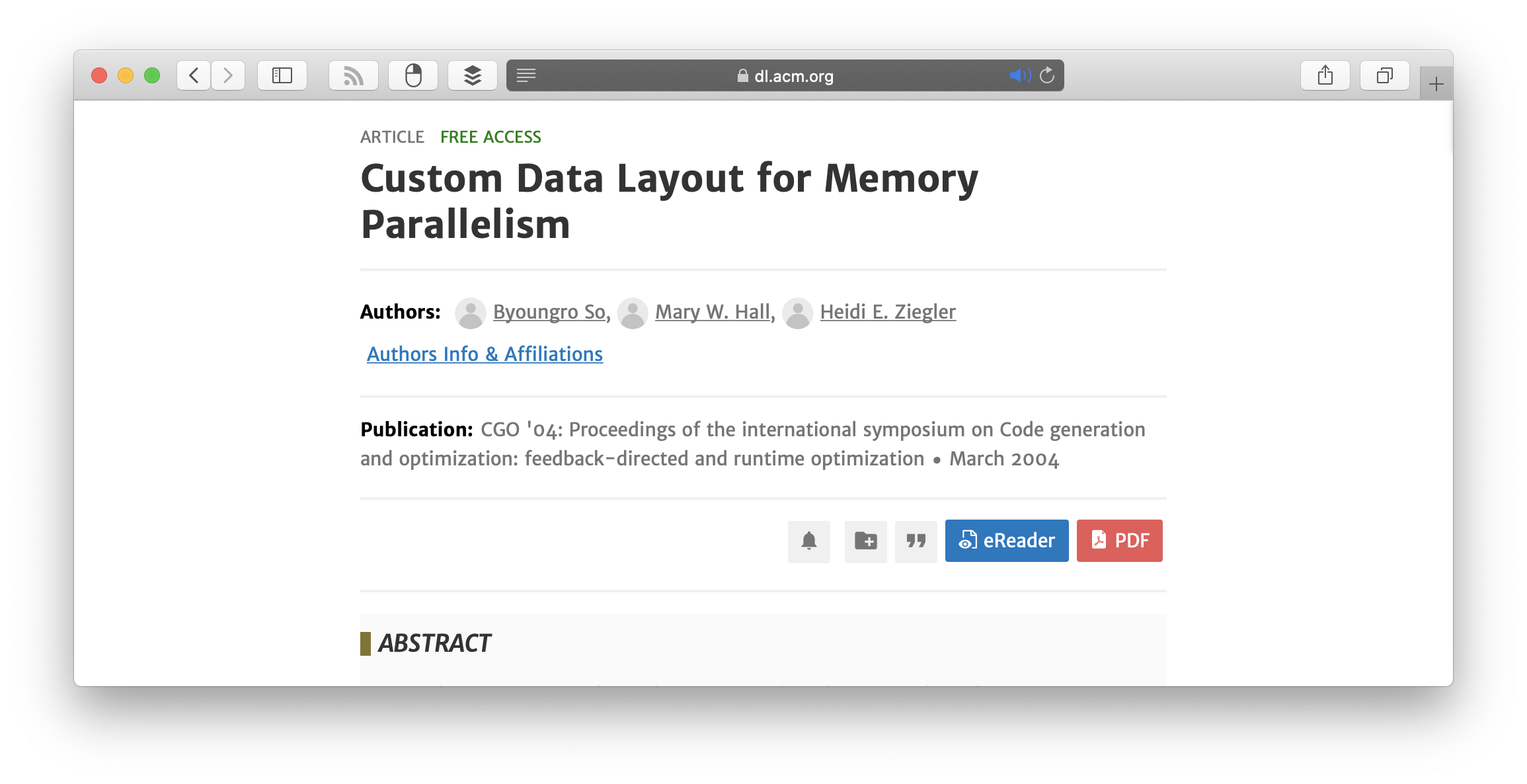 Changelog
April 20, 2021: Make the content column wider on most screen sizes.
May 5, 2020: Proactively block the recommendation and feedback overlays before they have loaded.
April 24, 2020: Initial release.