Staff 🧑‍🏫
See this post on Ed for the most up-to-date office hours schedule.
Instructor
Tapomayukh (Tapo) Bhattacharjee
he/him
tapomayukh@cornell.edu
Tapo wants to enable robots to assist people with mobility limitations with activities of daily living. He believes that efficient and safe physical and social interactions between robots and their immediate environments is the key. His work spans the fields of human-robot interaction, haptic perception, and robot manipulation.
Staff
Claire Liang
she/her
cyl48@cornell.edu
Claire is a 5th year Computer Science PhD Student studying Robotics. She works on minimalist representations for motion planning and has also done work in implicit communication for human-robot interaction. She did her undergrad here too (class of 2017)!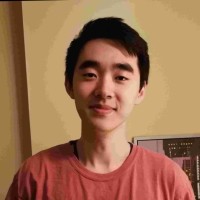 Frank Bu
he/him
fb266@cornell.edu
Frank is a 1st year Computer Science PhD Student studying robotics. He did his undergrad at Johns Hopkins University majoring in applied math and computer science.
Rishabh Madan
he/him
rm773@cornell.edu
Rishabh is a 1st year Computer Science PhD student. He is interested in decision making under uncertainty to enable assistive robots. He received his B.Tech. in Ocean Engineering and Naval Architecture from the Indian Institute of Technology Kharagpur.
Xinyi Yang
she/her
xy98@cornell.edu
Xinyi is a Computer Science MEng. She is especially interested in robotics, HCI and embedded systems. She finished her undergrad at Cornell and majored in Electrical and Computer Engineering.
Yicheng Yang
he/him
yy546@cornell.edu
Yicheng is a 1st year Computer Science MEng. He graduated from Worcester Polytechnic Institute with a double major in Robotics Engineering and Computer Science.
Randy Hess
Administrative Assistant
rbh27@cornell.edu