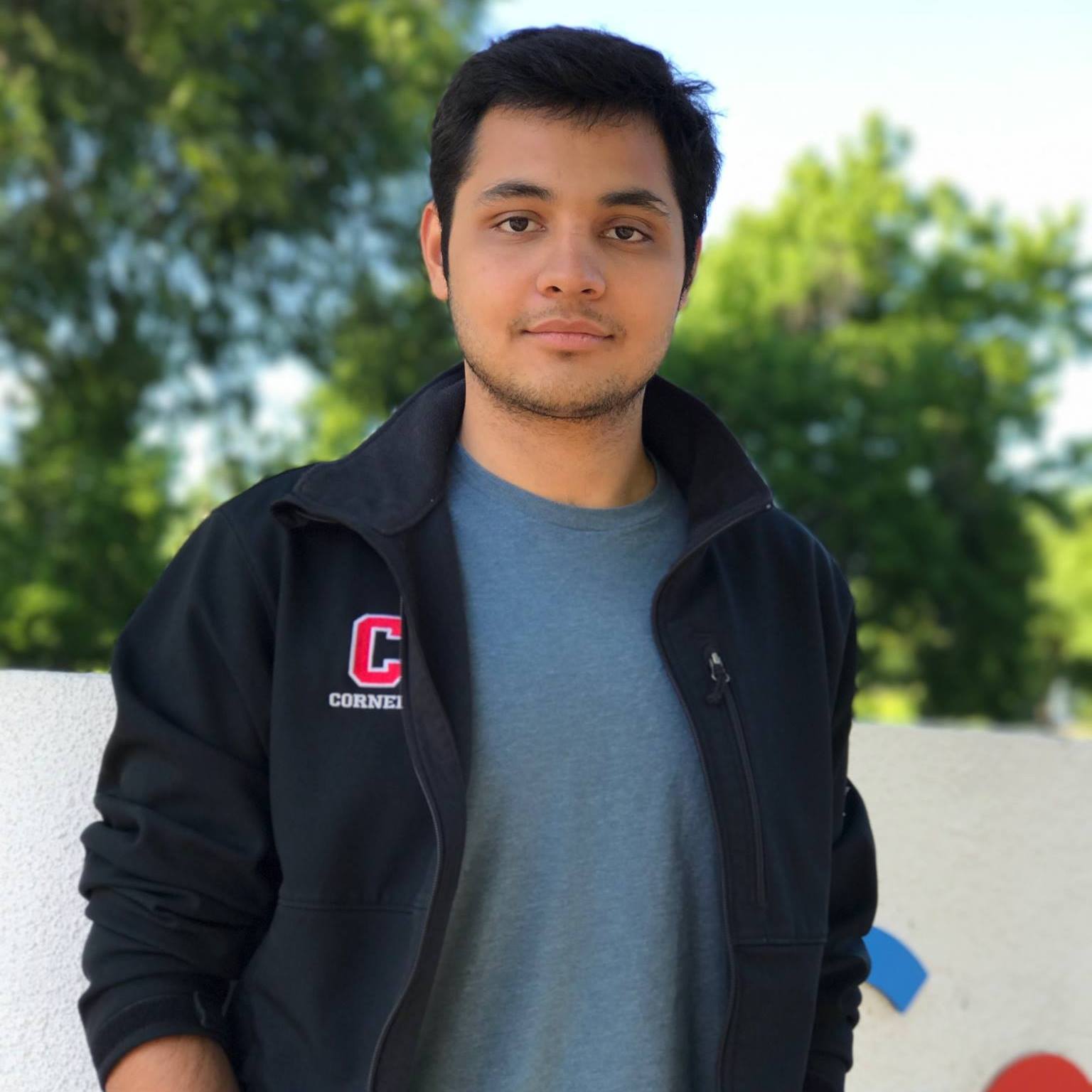 Ayush Sekhari
---
Contact Details:
Email: sekhari [at] cs [dot] cornell [dot] edu Office: 324, Bill and Melinda Gates Hall, Cornell University, Ithaca, NY - 14853
---
---
Recent News
We recived the best student paper award at COLT 2019 for our work on finding stationary points in stochastic convex optimization.
New paper out on Arxiv - The Complexity of Making the Gradient Small in Stochastic Convex Optimization. Accepted to COLT 2019.
Uniform Convergence of Gradients for Non-convex Optimization and Learning accepted at NIPS 2018.
Spending summers 2017 with FICC Macro Strats and Trading in Securities division at Goldman Sachs - Hong Kong.
Awarded Presidents Gold Medal 2016, IIT Kanpur for best academic performance in the graduating batch.
Selected under the Google Brain Residency Program 2016.
Service
Reviewing: ICLR 2019, AISTATS 2019, ICML 2019, COLT 2019, NeurIPS 2019