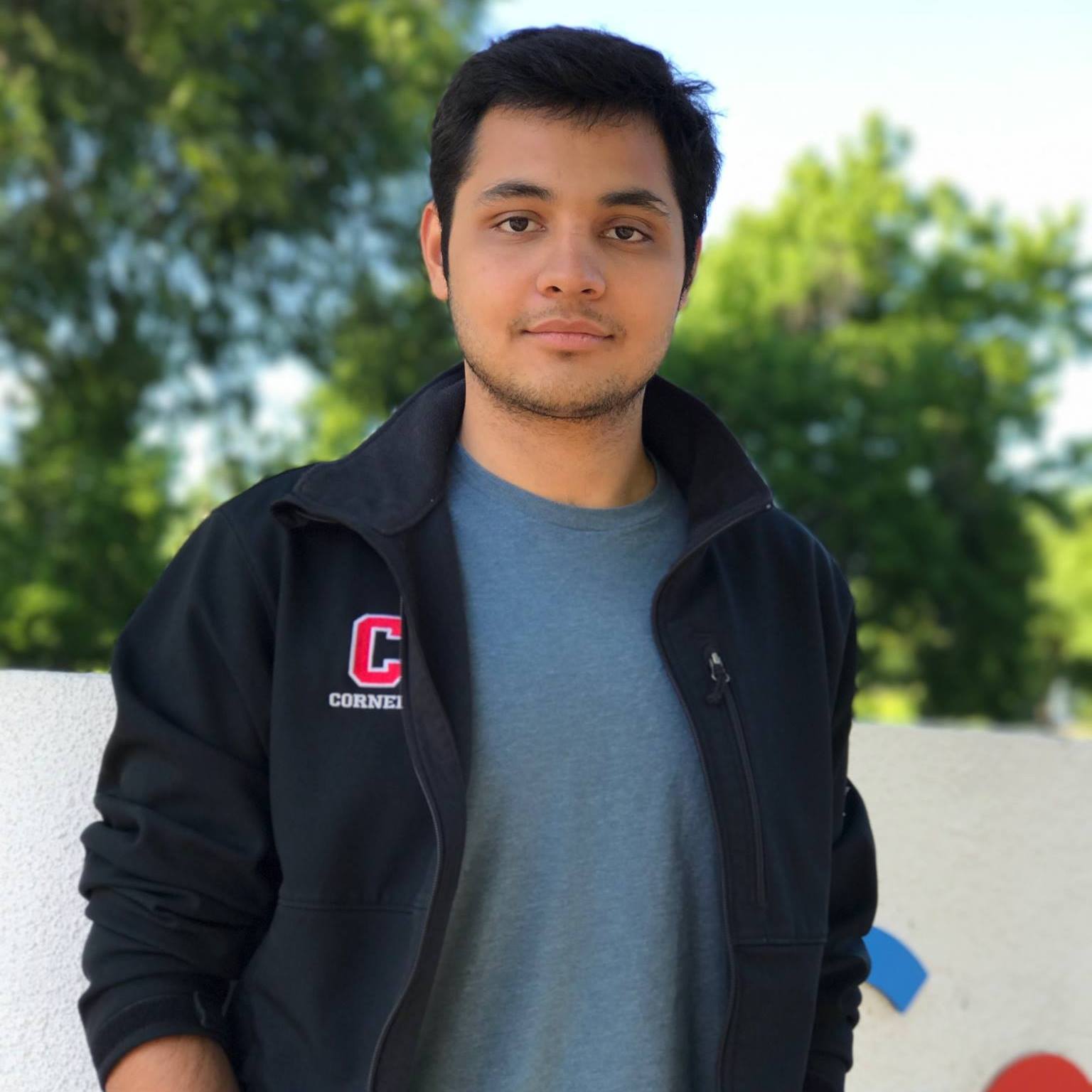 Ayush Sekhari
---
Contact Details:
Email: as3663 [at] cornell [dot] edu
Office: 324, Bill and Melinda Gates Hall, Cornell University, Ithaca, NY - 14853
---
---
Recent News
4 new works accepted at NeurIPS 2021.
RL with feedback graphs paper accepted at NeurIPS 2020
We received a best student paper award at COLT 2019 for our work on finding stationary points in stochastic convex optimization.
Spent summers 2019 with the Learning Theory team at Google Research, NY working with Claudio Gentile and Mehryar Mohri .
Spent summers 2017 with FICC Macro Strats and Trading in Securities division at Goldman Sachs - Hong Kong.
Awarded Presidents Gold Medal 2016, IIT Kanpur for best academic performance in the graduating batch.
Selected for Google Brain Residency Program 2016.
Service
Reviewing: ICLR 2019, AISTATS 2019, ICML (2019-21), COLT (2019-21), NeurIPS (2019-20), ISIS 2020, ITCS 2020, Journal of Complexity 2021, FORC 2021.