<!BODY BACKGROUND="grayroc3.gif"> I love Moto Guzzis. There is nothing quite like the pull of that V-twin.

My current Guzzis
I currently am fortunate to own two Guzzsi, one in the US and one in Europe.

Here is my Texan Griso SE roaming the Hill Country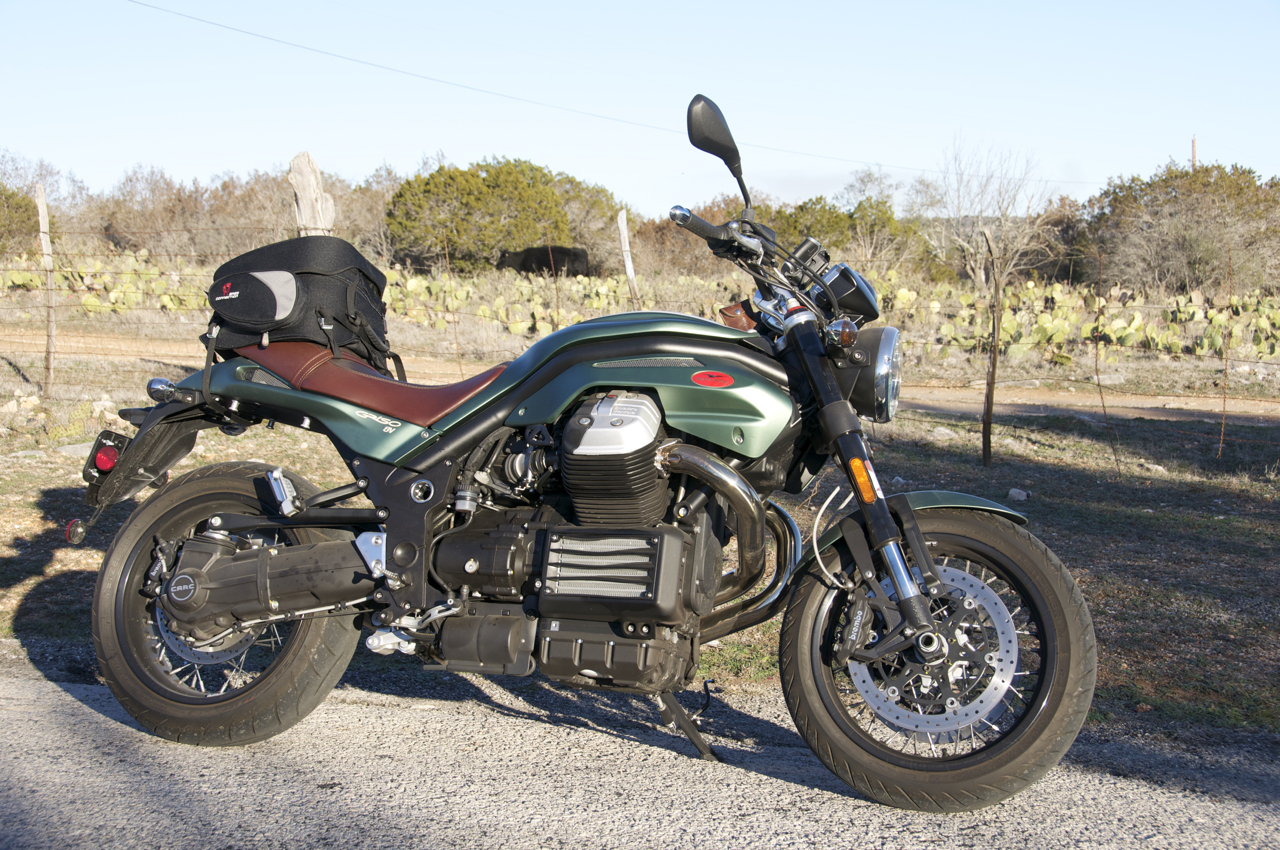 and here I am with Maria outside of the Bluebonnet Cafe in Marble Falls, after a gigantic slice of pie.
My European Guzzi is perhaps my favorite bike, a V11 LeMans Rosso Corsa.
Yes, it is gorgeous and rides like a dream, but of course I really only got it to help me in my research.
Here, for instance, I am on my way to MPI in Saarbruecken

... here in Biarritz on my way to SOSP 2011 in Portugal

... and here I have just entered Switzerland through the Great Saint Bernard, on my way to Lausanne, for a DISC pc meeting

---
Gone, but not forgotten
it was very hard to part with my 1997 Centauro!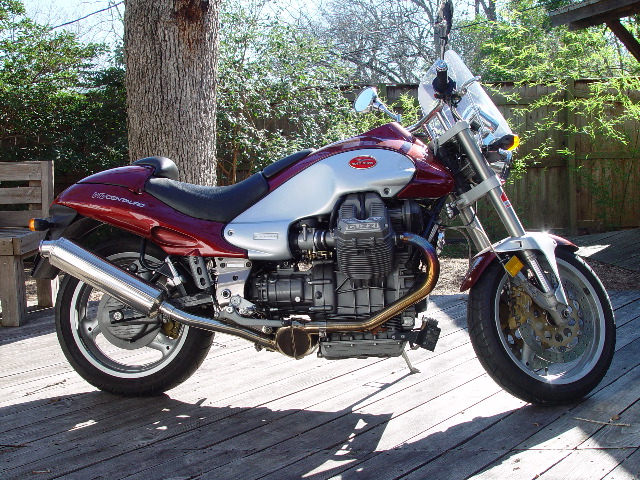 Here is another look...

In the Summer of '04, i rode my glorious 1980 850T3 to Mandello and to Alis Agostini's unparalleled dealership, where i traded it in (sigh)... for the LeMans!