In new research published in Nature Machine Intelligence, Haym Hirsh, Jaron Porciello, Maryia Ivanina, Maidul Islam, and Stefan Einarson explore how machine learning may be used to achieve zero hunger in humans by 2030. The United Nations Sustainable Development Goal 2 (SDG 2) has set this ten year benchmark to fully address the global issue.
In their paper, "Accelerating evidence-informed decision-making for the Sustainable Development Goals using machine learning," published in Nature Machine Intelligence, the authors explain:
We have designed Persephone, a machine learning model, to support a diverse volunteer network of 77 researchers from 23 countries engaged in creating interdisciplinary evidence syntheses in support of SDG 2. Such evidence syntheses, whatever the specific topic, assess original studies to determine the effectiveness of interventions. By gathering and summarizing current evidence and providing objective recommendations they can be valuable aids to decision-makers. However, they are time-consuming; estimates range from 18 months to three years to produce a single review. Persephone analysed 500,000 unstructured text summaries from prominent sources of agricultural research, determining with 90% accuracy the subset of studies that would eventually be selected by expert researchers. We demonstrate that machine learning models can be invaluable in placing evidence into the hands of policymakers.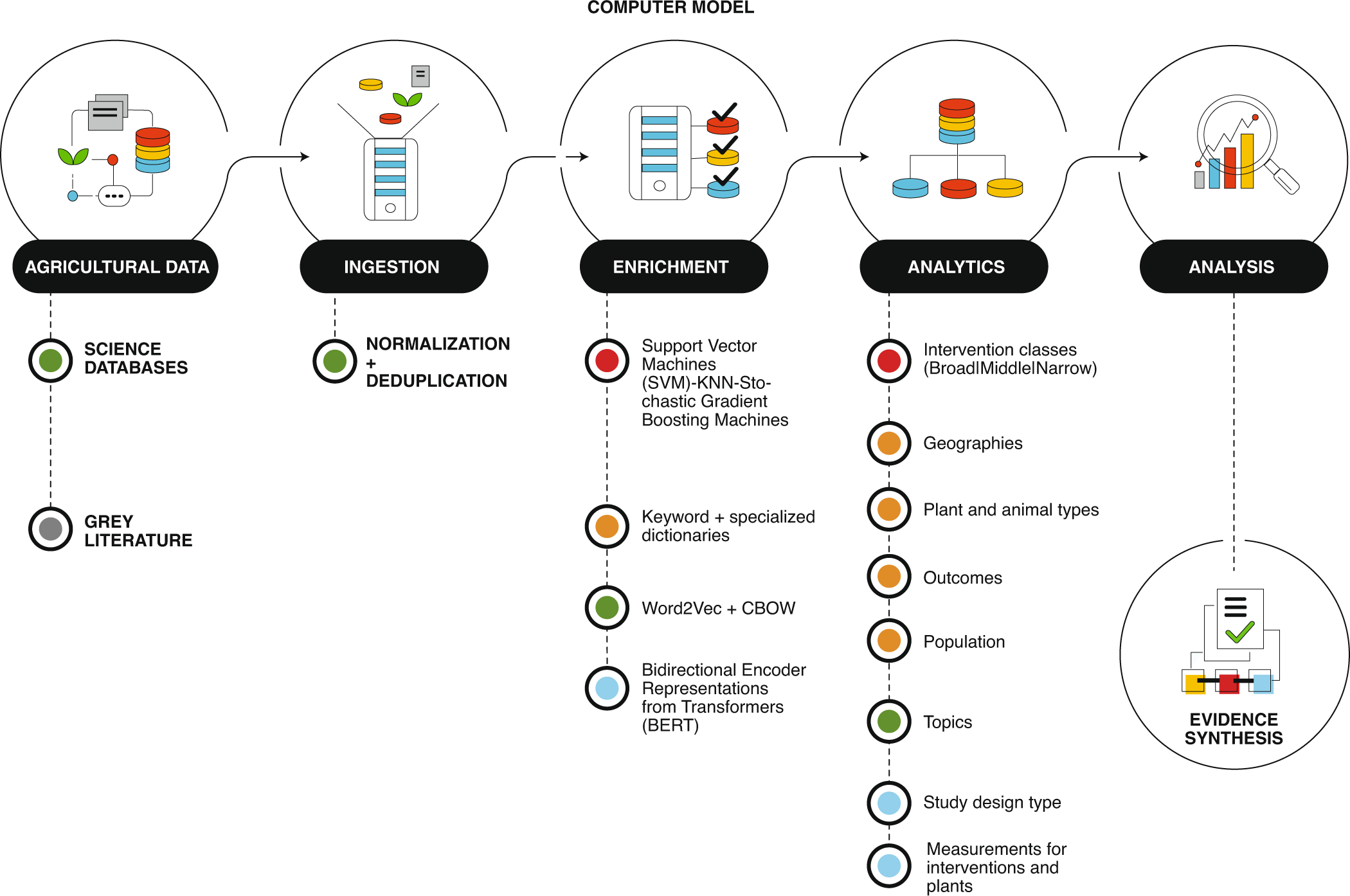 In his coverage of the Ceres2030 initiative, "Cornell unites science and policy to end hunger," Jose Beduya tells us that the project proposed by Hirsh, et al., "harnesses machine-learning and data-mining tools to gather published research from disparate platforms and scattered sources." At Beduya says: "Cornell experts like Haym Hirsh, professor of computer science in the College of Engineering, and Stefan Einarson, director of information technology in the College of Agriculture and Life Sciences' Department of Global Development, were brought together with private-sector scientists to work with [Jaron] Porciello [who leads Ceres2030] to create a machine-learning model that can rapidly analyze summaries of articles and reports with a focus on policy interventions."
Of his research profile more generally, Hirsh says "for most of my career, my research focused on foundations and applications of machine learning, data mining, information retrieval, and artificial intelligence, especially targeting questions that integrally involve both people and computing. However, in recent years these interests have turned to complementary questions in crowdsourcing, human computation, and social computing." He is currently the faculty director of the Cornell CS Master of Engineering (M.Eng.) program.