Around 500 students from across the country will gather on campus September 20, 21, and 22 for Big Red Hacks, Cornell's oldest and largest student-run hackathon, as reported in the Cornell Chronicle.
This year's theme is "Community Superheroes." Registration for the event closes Sept. 15.
"I'm excited to see what projects students will make," said Justin Shillingford '20, Big Red Hacks marketing director. "The organizers are working hard to make the hackathon as meaningful and impactful as possible for the many students attending."
The Big Red Hacks bus will be picking up college students from Buffalo, RIT, Princeton, Rutgers and Binghamton, while others will make their own way to Ithaca.
In addition to building and demoing innovative projects, meeting new people and competing for sponsored prizes, students will be having fun on campus with cup-stacking competitions, hiking, ice skating and dog-petting.
Hackathon sponsors include Wayfair, American Express, IBM, Google Cloud, Bloomberg, MLH, Accenture, GrammaTech, JetBrians, Cornell Orchards and Chobani.
Visit here for more details of this weekend's Big Red Hacks event at Cornell.
Email the organizers at info@bigredhacks.com for more information.
Unless otherwise noted, all sessions are in the Physical Sciences Building (PSB).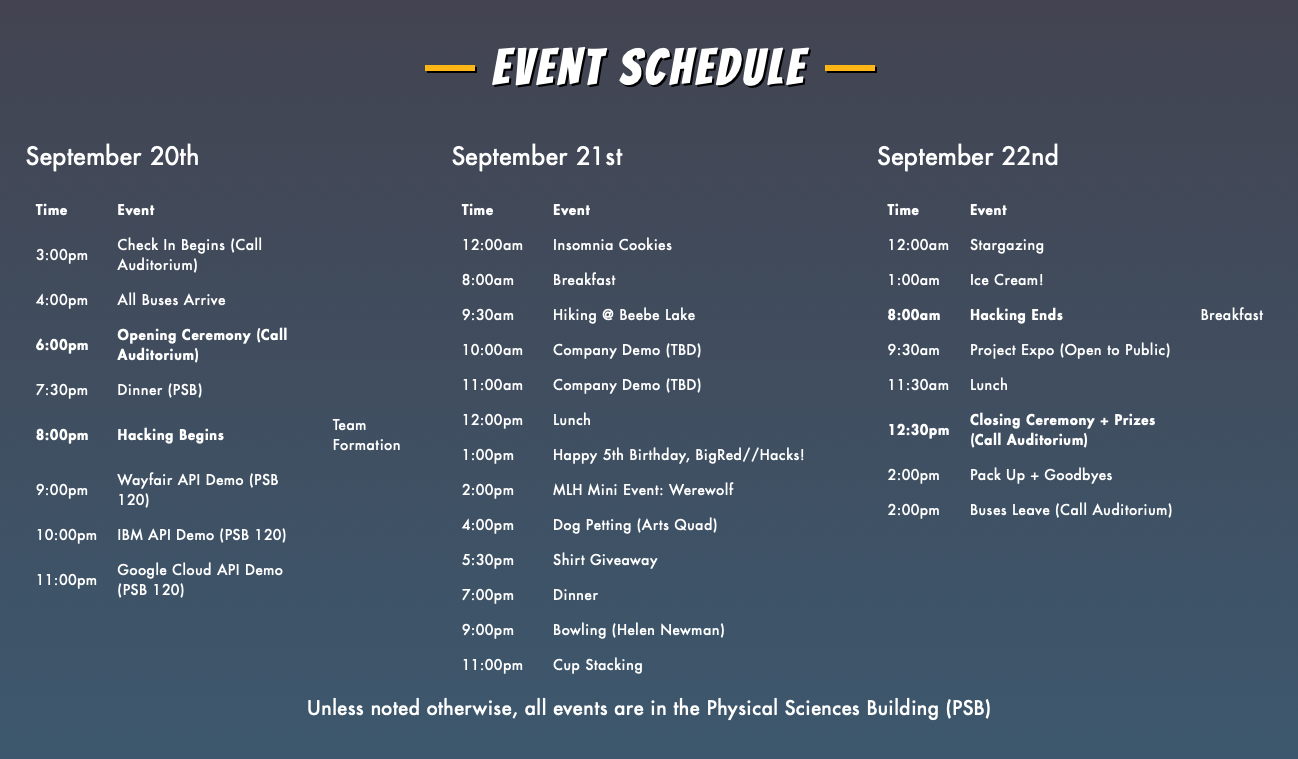 As reported in the Cornell Chronicle.