By Louis DiPietro
A gaggle of patrol officers on motorized scooters, a chameleon into electronic dance music, and a yeti tormenting alpine climbers – these assorted heroes and villains highlight this weekend's offerings at the Game Design Initiative at Cornell's (GDIAC) annual videogame showcase.
Its past two iterations held virtually due to the pandemic, the GDIAC showcase returns in-person from 1 to 4 p.m. Saturday, May 21, in the Clark Auditorium in the Physical Sciences Building. All are welcome to attend and encouraged to play this year's batch of student-designed games, which include a dozen traditional computer games and nine others for mobile devices. Votes will be collected to decide this year's best game.
"The level of art and polish in some of the computer games is really high this year," said Walker White, the Stephen H. Weiss Provost's Teach Fellow in computer science and GDIAC's director since 2007. Writing networking games for mobile devices – where multiple users are playing a single game over a network – is really hard, White added. "And students in the advanced class pulled it off."
Among the highlights at year's event:
CupDrakes: a strategy, turn-based game in which you must defend a dragon lair from invading humans with fantastical baked goods.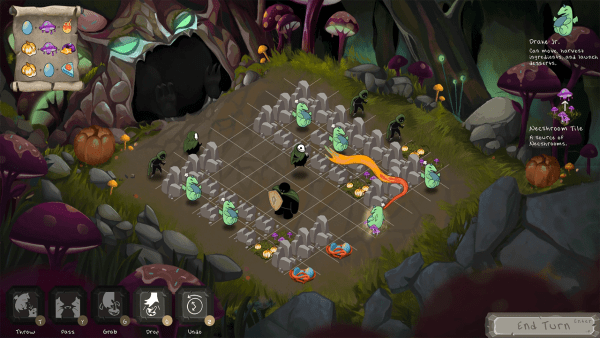 Cephalonaut: a puzzle game where you help Michael the octopus navigate blackholes, wormholes, and other space obstacles to rescue friends
Plume: In this unusual platform game, you are Cupid – armed with a magic quiver of arrows – and must use your powers to safely reunite two lost lovers.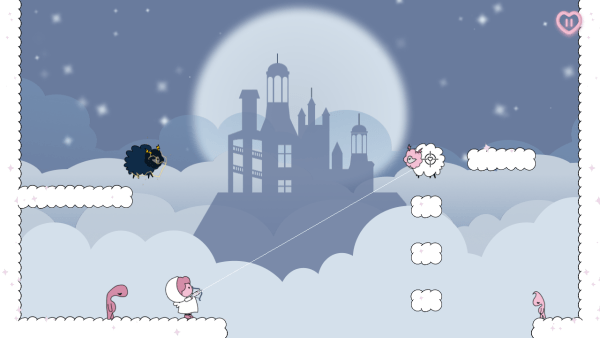 Several mobile games take inspiration from Family Style, a multi-player, co-op game that took the grand prize in GDIAC's 2019 showcase and went viral – earning a featured spot on the App Store, and racking up 2 million downloads. Other success stories from GDIAC include Sisyphus, which was introduced virtually at the 2021 showcase and shortly after received distribution on Steam, a game digital distribution service.
An interdisciplinary program based in Cornell's Department of Computer Science, GDIAC was formed more than 20 years ago and was one of the first official computer game programs of its kind. The group's annual videogame showcase held on the Cornell campus draws attendees of all ages from the surrounding Ithaca area. This year's crop of games was designed by more than 175 students across Introduction to Computer Game Design (CS/INFO 3152), Advanced Topics in Computer Game Design (CS/INFO 4152), and independent studies.
Walker – who will celebrate 15 years as GDIAC director in 2023 – said the mark of a solid videogame is less about visuals and more about gameplay.
"I've often warned students that their grades are often based on audience feedback," he said. "I tell them – 'If you think I'm unfair, wait until you get feedback from a 12-year-old."
Louis DiPietro is a writer for the Ann S. Bowers College of Computing and Information Science.